September 14, 2008
NEEAA Meeting at the Green Expo
---
Today was the NEEAA meeting which we had decided to hold in concert with the Green Expo that was hosted by SCSU.
Dave Oliveira had to get there (in order to start charging for his return trip) at 8:00 AM. Yours truly, not being much of a morning person, was still there to greet him.
We got the truck plugged in, got breakfast at a local diner, made a visit back to my hacienda, returned and made a sign for the NEEAA booth all before 11:00 when the Green Expo was to start.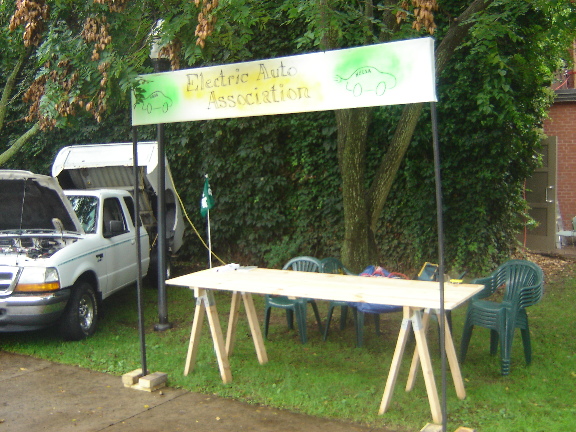 Dave's truck was the only vehicle on display for the first hour or so.
Mark ???, had never heard of the Electric Auto Association, but was the proud owner of a Solectria Force, also on display at the Expo. He seemed really pleased to find out he isn't the only crazy, err, I mean visionary, person in the state.
A nearby exhibitor was promoting biodeisel.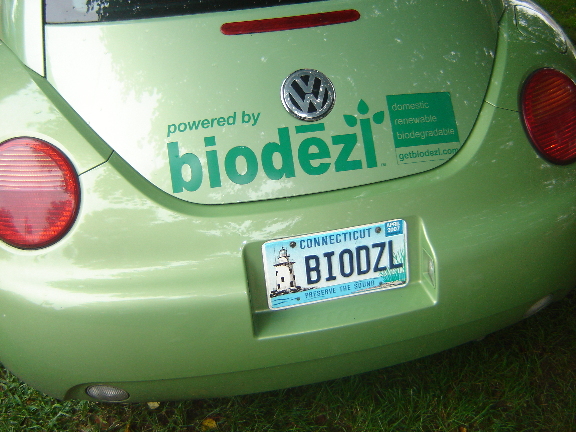 Here's Mark's Force.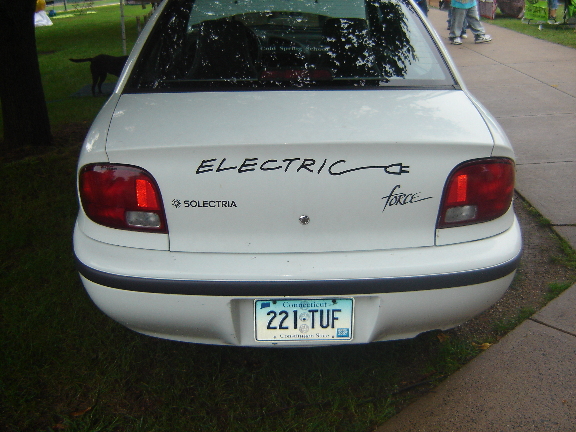 By 1:00, Dave Cover had arrived with his Porsche. A little bit later Bob Rice (in his Jetta) and Bill Glickman (in his VW Beetle) showed up.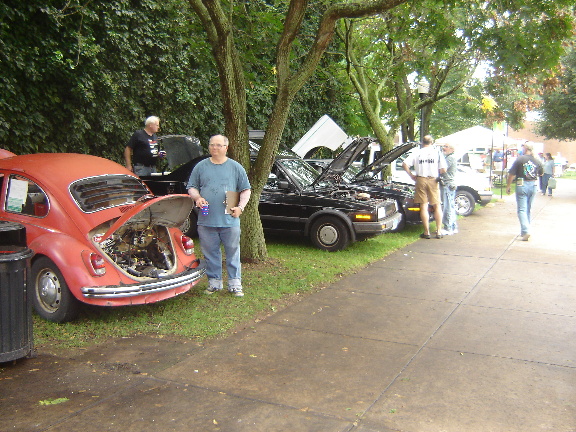 Next, Richard Thomas showed up with his Saturn wagon, and Mike decided to move the Force over to our area to keep it company.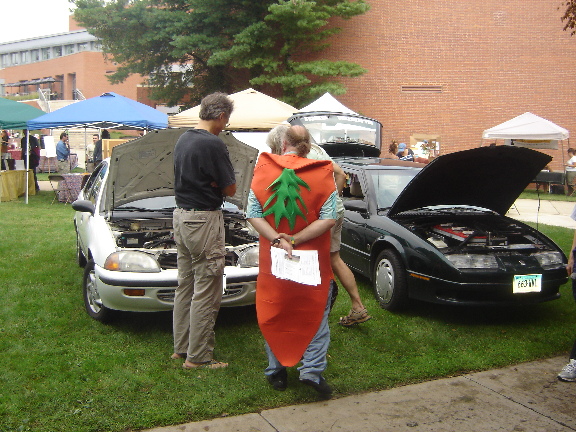 Under the hood of Dave's Porsche.
Bob's Jetta.
The mirror setup that Bob provided to show the curious that there really is a motor up under there.
Bill's charging aparatus.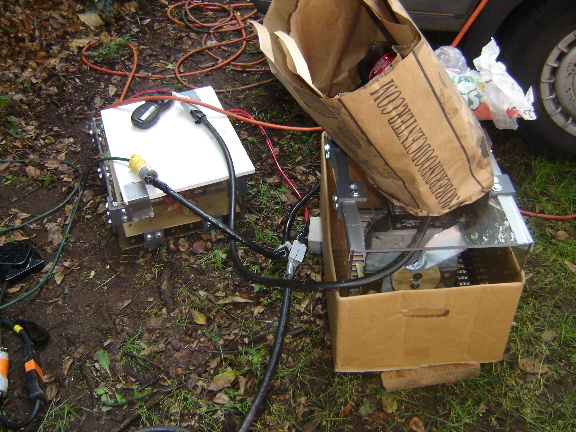 The engine room of the red bug.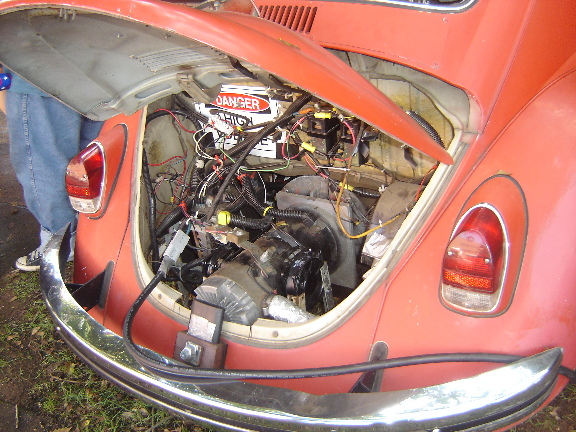 Another under-the-hood shot. Richard's Saturn.
And another. The Solectria.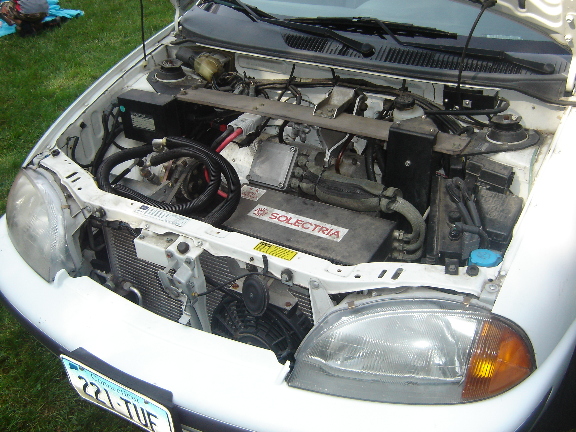 Last arrival, but a real crowd pleaser! Tony's Subaru microbus.